Product Description
The 42" 4242 pin top style Hampton elegant rise balusters are turned from select grade 1-3/4" x 1-3/4" hardwood blanks. Elegant rise balusters are designed to be cut at the base allowing the squares and turnings to run Parallel to the handrail and the rise and run of the staircase. Masterful and stalwart beauty defines the Hampton Stair Baluster Collection in the Elegant Rise Series. Elegant Rise Hampton balusters are designed to be cut from the bottom, not the top, allowing the squares and turned designs to flow parallel to the stair handrail and the staircase rise and run. Add a 7002 Pin-EZ dowel pin after cutting to length and the balusters can be installed same as a structural rise stair baluster. This 20th century stair balusters was created for homeowners who prefer a strong, substantial stairway at a reasonable cost.

Stocked in Red Oak and Poplar. Hampton stair part balusters are also available (with a 2 to 4 week lead time to ship) in primed, prefinished white, beech, soft maple, hickory, ash, hard maple, white oak, American cherry, white oak, birch, yellow pine, Brazilian cherry, mahogany and walnut. Please note: Non-stocked items cannot be returned.

4234 balusters are shipped 50 pieces to a carton, FOB Ohio. Broken cartons okay to ship at no upcharge.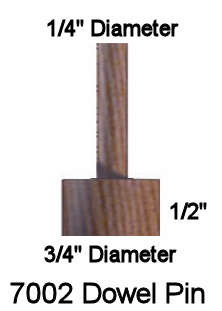 Other Details
Westfire Terms and Conditions of Sale LIMITED WARRANTY All products sold by Westfire Manufacturing are warranted to be free from defects in material and workmanship. All products will be exchanged or a credit issued if found to be defective by Westfire Manufacturing. No merchandise will be returned without prior approval of officials at Westfire Manufacturing. Improper use of products eliminates Westfire Manufacturing of any and all warranties or responsibilities for safety or performance either expressed or implied. WESTFIRE RESERVES THE RIGHT TO CHANGE PRICES AT ANY TIME FREIGHT TERMS F.O.B. Tualatin, Oregon. If credit has been established, freight charges will be prepaid by Westfire Manufacturing and added to the invoice total. Customer is Responsible to Pay all Freight Charges if Order is Canceled while in Transit. SHIPPING Stair Part orders are shipped to the customer from the manufacturer's warehouse or the manufacturer of a specific style. Please note that Westfire is not responsible for delayed, lost or damaged freight. CLAIMS Claims for shortages, breakage or damage must be made directly with the transportation company. Claims for shortages must be made within one (1) day after shipment received. Customer must count boxes, approve and sign receiver from transportation company. Customer is responsible to verify shipment quantity. RETURNS & CANCELLATIONS Special orders or nonstandard products are not subject to return or cancellation if special raw material purchase and/or production has been initiated. All returns of non-defective goods must be in new resale able condition, shipped prepaid, and are subject to a 25% handling and restocking charge. Any parts having been altered or otherwise modified may not be returned. Returns are limited to stock purchased within the last 30 calendar day (No exceptions).
Product Videos
Custom Field
Product Reviews